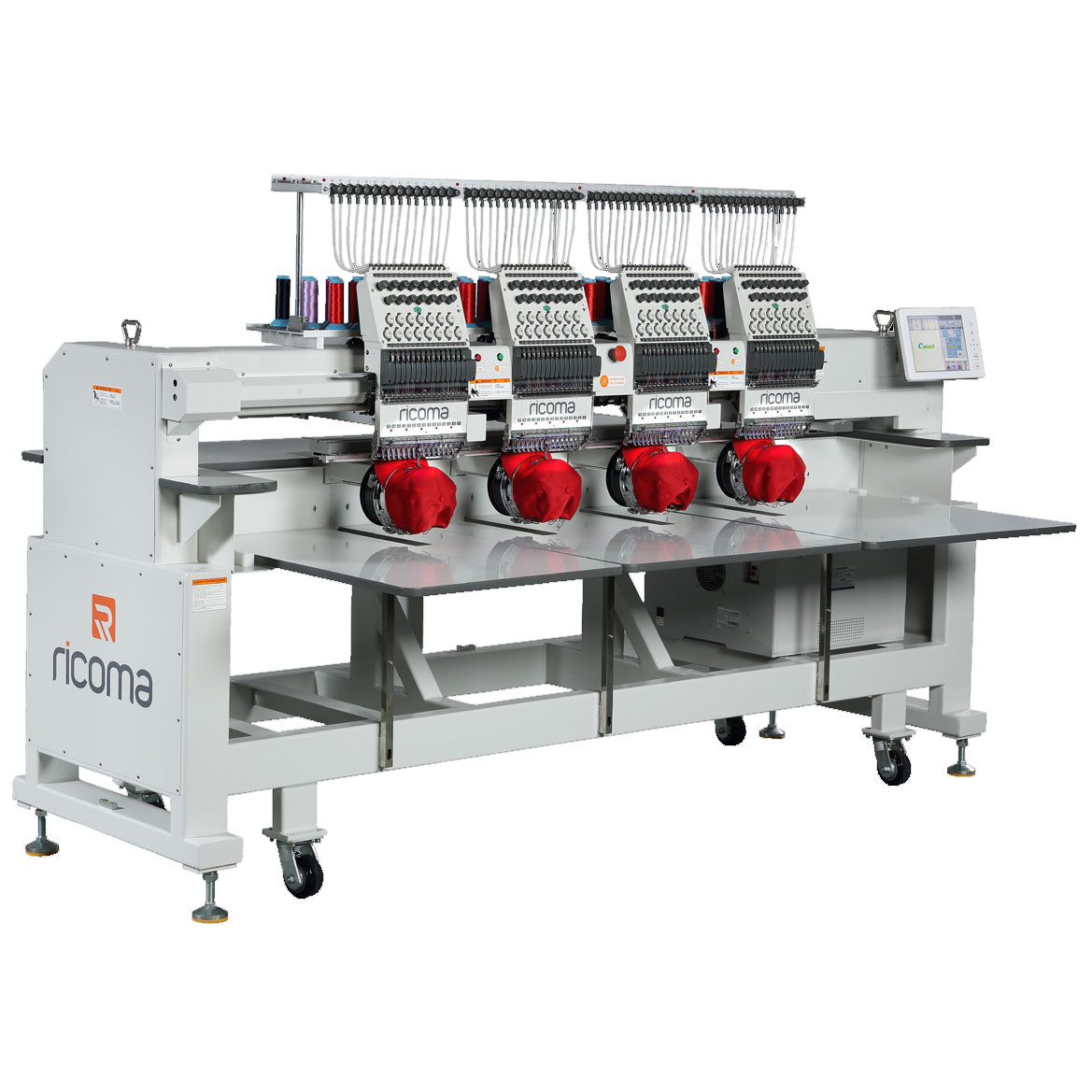 CHT1204 4 Head Machine
4 Head Computer controlled machine with 10.4″ HD LCD Touch Screen Panel.
Increase your production capacity with this 4-head tubular machine with 12 needles.
The CHT Series embroidery Machines are perfect for scaling the production capacity of your embroidery business. These powerful machines feature a memory capacity of 50 million stitches and allow you to easily store more designs on your machine.
Accessories included:
 Table Top
 Operation Manual
 Tool Kit
Frames & Hoops included:
 2 sets of front hoops of 9cm (3.50″) for each head
 2 sets of front hoops of 12cm (4.70″) for each head
 2 sets of front hoops of 15cm (5.90″) for each head
 2 sets of front hoops of 20cm (7.50″) for each head
 2 sets of back hoops for 29cm x 29cm (11.80″ x 11.80″) for each head
 1 Sash Frame for flat embroidery
Cap Attachments included:
 4 x wide angle 270° cap driver for each machine
 1 x snap-in and snap-out cap hooping station for each machine
 2 x cap frames for each head
DOWNLOAD CATALOGUE (6,2MB)
Read more